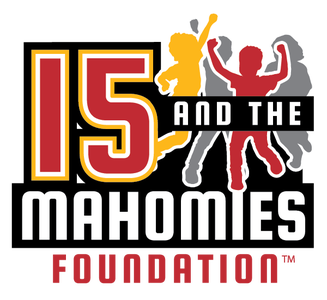 NFL MVP Patrick Mahomes Announces 15 And The Mahomies Foundation
Published April 01, 2019
April 1, 2019 (Kansas City, KS) – 2018 NFL Most Valuable Player, Kansas City Chiefs quarterback Patrick Mahomes announced today the establishment of the 15 and the Mahomies Foundation.
15 and the Mahomies Foundation is dedicated to improving the lives of children. The Foundation will support initiatives that focus on health, wellness, communities in need of resources and other charitable causes.
"I am truly excited to announce the establishment of 15 and the Mahomies Foundation." said Patrick Mahomes. "It is my hope that the foundation will make a significant and positive difference in the lives of children."
The Foundation's signature program is called 15 FOR 15, which will support 15 youth charitable initiatives that focus on academics, science, the arts, classroom supplies, athletics, children with disabilities, after-school programs and more.
This past season, Patrick led the NFL with 50 touchdowns and ranked second with 5,097 total passing yards, an average of 318.6 per game. He became the youngest player to throw six touchdowns in a game. He also was the first to throw for more than 3,000 yards in his first 10 games and the fastest to 4,000 (4,207 in 13 games). His 50-touchdown mark joins only two other quarterbacks in NFL history, Peyton Manning and Tom Brady.
For more information about the 15 and the Mahomies Foundation, please visit www.15andtheMahomies.org.
Follow us at @15andMahomies on Facebook, Instagram and Twitter.