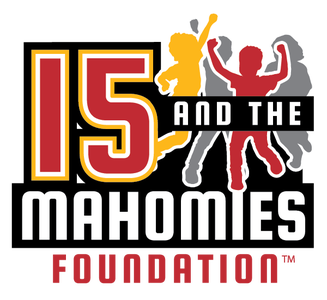 15 And The Mahomies To Support Special Olympics Missouri
Published August 29, 2019
Kansas City, MO, (August 29, 2019) – It was announced today that Special Olympics Missouri (SOMO) will receive a grant through the 15 and the Mahomies Foundation's signature program, 15 for 15. This program will support 15 youth charitable initiatives that focus on academics, science, the arts, classroom supplies, athletics, children with disabilities, after-school programs and more.
The funds provided will allow SOMO to offer sports competition, health screenings and leadership training opportunities for 15 children with intellectual disabilities in the KC metro area.
"We are excited and proud to support Special Olympics Missouri in its mission to promote the power and joy of sports through outstanding athletes," said Patrick Mahomes.
"Having Patrick Mahomes on our team gives credibility to our athletes – it shows their athletic endeavors are important. Their goals are real, and they take their competitions seriously. This support will allow us to inspire and serve more individuals with intellectual disabilities through the KC metro area and across the state," says Susan Stegeman, President & CEO of SOMO.
About 15 and the Mahomies Foundation
The 15 and the Mahomies Foundation is dedicated to improving the lives of children through initiatives that focus on health, wellness, underserved communities and other charitable causes. It was established by reigning NFL MVP, Kansas City Chiefs QB Patrick Mahomes in 2019. The inaugural 15 and the Mahomies Foundation Gala presented by Community America Credit Union will be held at the Kansas City Marriott Downtown on Thursday, November 21, 2019, at 6:30pm. For more information about the event and the initiatives for the 15 and the Mahomies Foundation please visit www.15andthemahomies.org.
About Special Olympics Missouri
Provide year-round sports training and athletic competition in a variety of Olympic-type sports for children and adults with intellectual disabilities, giving them continuing opportunities to develop physical fitness, demonstrate courage, experience joy and participate in a sharing of gifts, skills and friendship with their families, other Special Olympics athletes and the community.