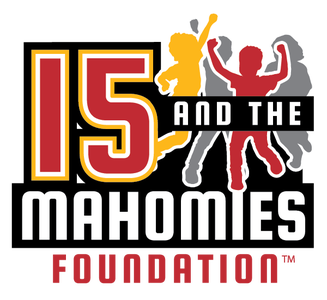 15 And The Mahomies Partners With The KC Pet Project
Published November 06, 2019
Kansas City, MO, (November 6, 2019) –15 and the Mahomies Foundation announced today a partnership with the KC Pet Project to tackle pet homelessness. This collaboration is made possible through the 15 and the Mahomies 15 for 15 program, which supports 15 youth and community charitable initiatives. The Foundation is providing pet food for a year, a custom dog hoodie and other pet supplies for 15 deserving families. All pets that are adopted from one of the KC Pet Project's three locations will also receive a 15 and the Mahomies pet bandanna (while supplies last). This program will run through November 15. Nearly 70 dogs were adopted the first weekend.
"We are excited to team up with the KC Pet Project and encourage the Kansas City Community to join us in finding good homes for these pets," said Patrick Mahomes. "KC Pet Project is thrilled to partner with the 15 and the Mahomies to support pet adoptions in Kansas City. Through our events and initiatives, our organizations will work together to highlight the importance of adopting pets, responsible pet ownership, and saving animal lives in our community. We thank Patrick Mahomes, Brittany Matthews, and the 15 and the Mahomies Foundation for all that they do for the children and pets of our community," explained Tori Fugate, Chief Communications Officer.
"It was such a heartwarming and amazing weekend knowing that 64 animals went home with a family! Getting to personally go to the shelters and interact with the animals is so eye opening! KC Pet Project does so much for shelter animals and the community so 15 and the Mahomies partnering with them is a perfect fit!" said Brittany Matthews.
About 15 and the Mahomies Foundation
The 15 and the Mahomies Foundation is dedicated to improving the lives of children through initiatives that focus on health, wellness, underserved communities and other charitable causes. It was established by reigning NFL MVP, Kansas City Chiefs QB Patrick Mahomes in 2019.

The inaugural 15 and the Mahomies Foundation Gala presented by Community America Credit Union will be held at the Kansas City Marriott Downtown on Thursday, November 21, 2019. For more information about the event and other initiatives please visit www.15andthemahomies.org.

About the KC Pet Project

KC Pet Project is a 501c3, nonprofit charitable organization operating the Kansas City, Missouri Animal Shelter. We care for over 10,000 animals a year and work collaboratively with Animal Control and other animal welfare organizations to increase the number of homeless pets adopted, and focus on lifesaving programs promoting pet retention, identification, lost pet reunions, and pet ownership education throughout the community.