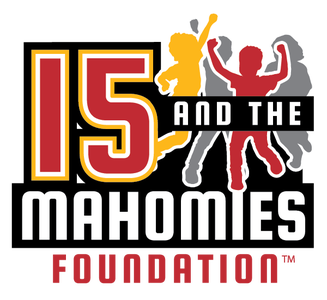 15 And The Mahomies Supports Children's Mercy's Adaptive Sports Program
Published October 22, 2020
Kansas City, MO (October 23, 2020) – It was announced today that the 15 and the Mahomies Foundation has provided a grant to Children's Mercy Kansas City that will enrich their Adaptive Sports Medicine Program.
In the past, children and young adults with impairments have had access to fewer community resources and programs for physical activity and have had almost no access to sports medicine care tailored to their unique physical and cognitive needs. Children's Mercy's Adaptive Sports Medicine program is changing this, making it possible for many of these children and young adults to become more active with expert medical guidance, whether that's running on the playground, dancing, weightlifting, wheelchair basketball, or any other adaptive sports.
"Children's Mercy has been changing the lives of children and families in the Kansas City area for many years," said Patrick Mahomes. "We are proud to support their Adaptive Sports Medicine Program and help them get kids feeling comfortable and confident with physical activity."
Benefits of the program include: improved self-perceived quality of life, confidence, body image, empowerment, social integration, school performance, motivation for continued involvement, reduces depression and detrimental effects of disability on mental health.
Many of the patients receiving this care have been diagnosed with the following conditions:
Cerebral palsy
Spina bifida
Spinal cord injury/paralysis
Down syndrome
Amputation
Birth injury/birth defects
Any physical or cognitive impairment that affects participation in athletic activities
"We are so grateful for the support from 15 and the Mahomies. Sports participation can be a powerful force for the health and development of children and young adults but there are a lot of barriers if you have a physical or cognitive impairment," said Dr. Mark Fisher, Director of the Adaptive Sports Medicine Program at Children's Mercy. "This support will help provide the tools these adaptive athletes need to recover, be active and maximize performance across their lives."
About 15 and the Mahomies Foundation
The 15 and the Mahomies Foundation is dedicated to improving the lives of children through initiatives that focus on education, health, wellness, underserved communities, and other charitable causes. It was established by Super Bowl LIV MVP, Kansas City Chiefs QB Patrick Mahomes in 2019. Learn more about our mission and programming at www.15andthemahomies.org.
About Children's Mercy Kansas City
Founded in 1897, Children's Mercy is a leading independent children's health organization dedicated to holistic care, translational research, educating caregivers and breakthrough innovation to create a world of well-being for all children. With not-for-profit hospitals in Missouri and Kansas, and numerous specialty clinics in both states, Children's Mercy provides the highest level of care for children from birth through the age of 21. U.S. News & World Report has repeatedly ranked Children's Mercy as one of "America's Best Children's Hospitals." For the fourth consecutive time in a row, Children's Mercy has achieved Magnet nursing designation, awarded to only about 8% of all hospitals nationally, for excellence in quality care. More than 850 pediatric subspecialists, researchers and faculty across more than 40 subspecialties are actively involved in clinical care, pediatric research and education of the next generation of pediatric subspecialists. Thanks to generous philanthropic and volunteer support, Children's Mercy provides medical care to every child who passes through its doors, regardless of a family's ability to pay. Visit Children's Mercy and the Children's Mercy Research Institute to learn more, and follow us on Facebook, LinkedIn, Twitter, Instagram and YouTube for the latest news and videos.