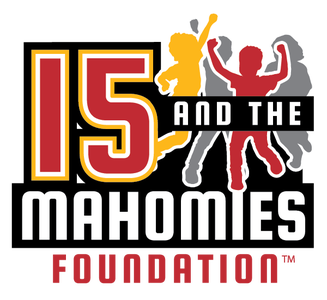 15 And The Mahomies Sends Kids From The Boys & Girls Club To Texas Tech Home Football Games
Published October 17, 2019
Kansas City, MO (October 17, 2019) – It was announced today that 15 kids from the Boys & Girls Club of Lubbock and family members will be able to enjoy all 2019 Texas Tech home football games. This is made possible through 15 and the Mahomies Foundation's signature program, 15 for 15. This program supports 15 youth charitable initiatives that focus on academics, unique experiences, science, the arts, classroom supplies, athletics, children with disabilities, after-school programs and more.
"Providing memorable experiences for deserving kids is a big part of our mission," said Patrick Mahomes. "Some of my fondest memories are playing in front of the Red Raider faithful at Texas Tech." "Our organization is thrilled to partner with the 15 and the Mahomies Foundation and offer these experiences to our kids…," says Tom Vermillion, President & CEO of Lubbock Boys & Girls Club.
About 15 and the Mahomies Foundation
The 15 and the Mahomies Foundation is dedicated to improving the lives of children through initiatives that focus on health, wellness, underserved communities and other charitable causes. It was established by reigning NFL MVP, Kansas City Chiefs QB Patrick Mahomes in 2019.
The inaugural 15 and the Mahomies Gala presented by Community America Credit Union will be held at the Kansas City Marriott Downtown on Thursday, November 21, 2019 at 6:30 p.m. For more information, visit visit www.15andthemahomies.org.
About Boys & Girls Club of Lubbock
The Lubbock Boys & Girls Club is helping Lubbock's youth build a better tomorrow for themselves and their families.
The Boys & Girls Clubs nurture young people's self-esteem by instilling in them a sense of belonging, usefulness, influence and competence. Clubs do this daily by providing young people with one-on-one relationships with caring adult professionals and fun, age-appropriate, well-rounded programming. We help them with their homework each day and provide a nutritional meal for them every day after-school.