Volunteer For 15
I am teaming up with Youth Volunteer Corps and want YOU to join my team of volunteers. To get on the team, fill out the Volunteer for 15 pledge and commit to serving 15 hours in your community between June 1 and August 31. There are so many cool benefits to volunteering, like learning to understand people who are different, respecting others, being helpful and kind, and developing leadership skills. We have some cool incentives, so don't give up. Where will you volunteer your 15 hours? I can't wait to hear all about your service experiences! #VolunteerFor15
"I think so many kids in middle school and high school don't realize how much of an impact they can make in their own communities by helping others. I'm inspired by the YVC youth volunteers, and I can't wait to see what they accomplish this summer."

-- Patrick Mahomes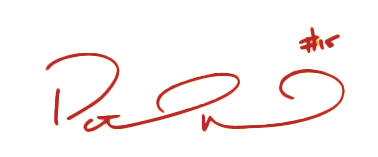 For Parents
HELP YOUR YOUTH BUILD A LIFETIME ETHIC OF SERVICE
Ask big questions. Ask your youth what problems they see in their community or what they would change about their community if they could. Then, help them find volunteer opportunities that address those problems. Finding projects that match a youth's interest makes it both educational and fun!
Make giving back a priority. Between school, work, sports, events, and friends, youth are busier than ever. The trick is to build volunteering into your schedule so it becomes a priority.
Invite friends. Encouraging your youth to invite other friends to join in. It adds to the fun and also allows them to share the experience with someone who may also catch the spirit of giving back.
Model philanthropy. Youth often follow what their parents/guardians and other adult leaders do. Demonstrate what it means to give back to your community by volunteering yourself.
Talk about the benefits. Studies have shown that volunteering gives youth a sense of purpose and teaches valuable life and work skills. It helps youth feel more socially connected and positively impacts both mental and physical health. It's also great for job, college, and scholarship applications!
Help them see their impact. Serving your community has tremendous benefits to the community. Ask them about the people who were impacted by their service and how they were able to help others as they volunteered.